Welcome to my website.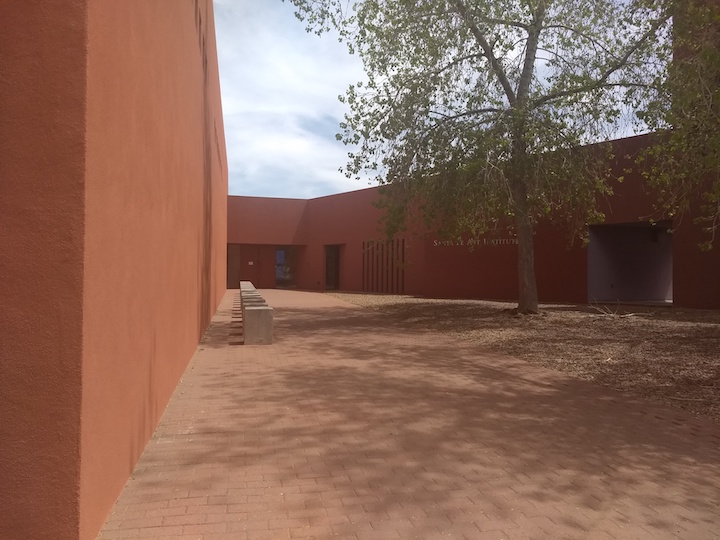 Two-month residency at Santa Fe Art Institute is over today. Time flew so fast. I met wonderful artists from all over the world, and Thank you to all SFAI staff who work very hard to make our residency go smoothly and successfully.

Confluence Collective (I am one of core members) was awarded "Fulcrum Fund" a grand program of 516 Arts in partnership with the Andy Warhol Foundation for visual arts this summer. The collective also received residency at Santa Fe Art Institute in February and March. Great to work with you, Ahni Rocheleau, Alicia Rencountre da Silva, and Bobbe Besold!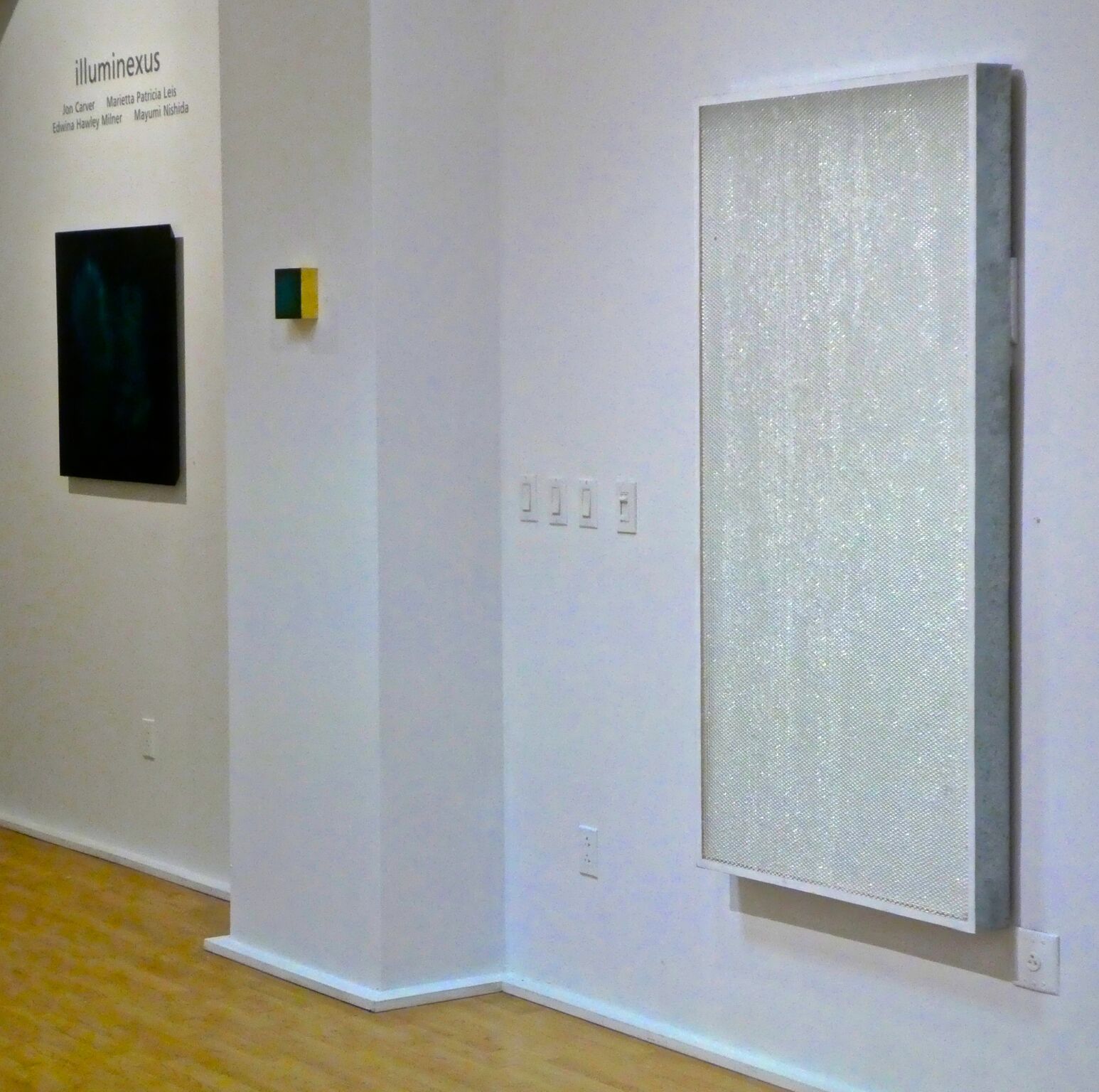 April Price Projects Gallery (June 17, 2017 - August 31, 2017) Group exhibition with Marietta Patricia Leis and Edwina Milner The show was reviewed on The Sunday Albuquerque Journal by Wesley Pulkka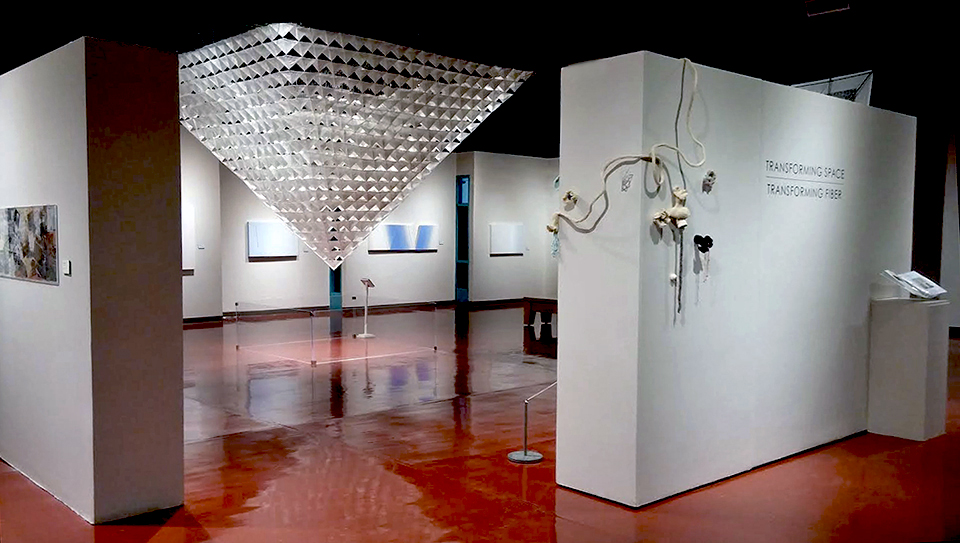 Las Cruces Museum of Art (November 4 2016 - January 21, 2017) Transforming Space, Curated by Susan Christie.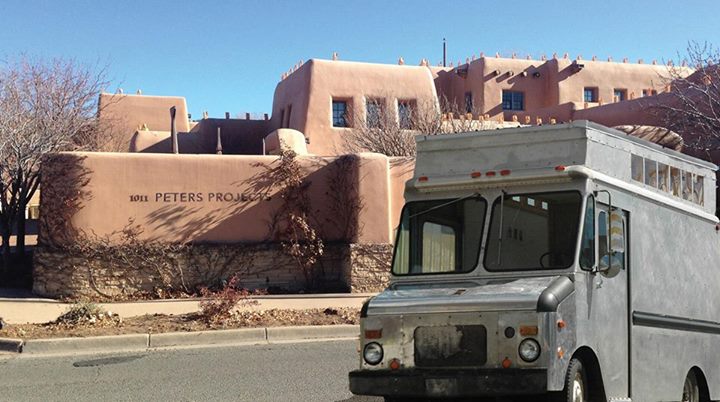 Over 150 local artists who have exhibited artworks with Axle Contemporary are having an exciting exhibition at Peters Projects (previously Gerald Peters Gallery). The opening is February 13 (Fri), 5 pm - 7 pm. This gallery has large and beautiful exhibition spaces. I showed glass marble piece and a piece from Cesium series.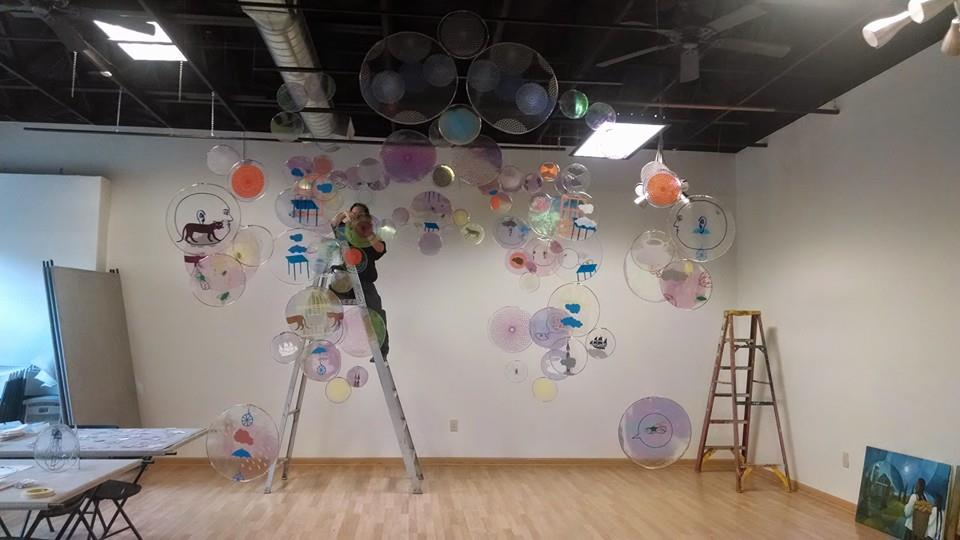 Jon, Ricky Lee and I had a little fun at La Tienda, Eldorado, with the first annual Lamy Artist Invitational by the Lamy Association of Local Artists (LALA) December,6 2014. It is open from December 6 to January 6, 2015. Our collaboration "Plenum" was shown for the first time in US.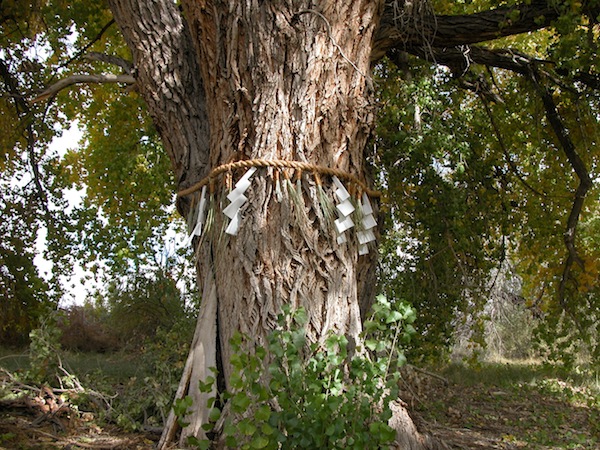 In celebration of the 50th anniversary of the Wilderness Act, Axle Contemporary invited 11 artists to create artworks at Leonora Curtin Wetland Preserve in La Cienega. The Wetland is a part of Santa Fe Botanical Garden, located near I-25 La Cienega exit. I was pleased to find out how beautiful this 35 acre preserve is, and honored to be a part of this celebration. The Wilderness Acts exhibition opens from October 17th - November 9th. Also, related smaller artworks are shown in the Axle Contemporary Mobile Gallery from October 17th - November 6th.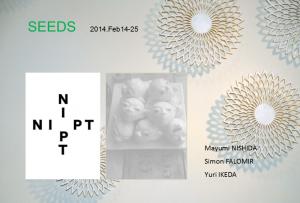 Spectrum Gallery in Osaka, Japan is exhibiting my latest installation "Broken Chrysanthemum" in February, 2014. The installation is about Cesium 137, a part of radiation from Fukushima Nuclear Plant polluting our environment and health. The show's title "Seeds" presents three artsists' works related to social themes we face, and hope to plant cognitive seeds in viewers' mind.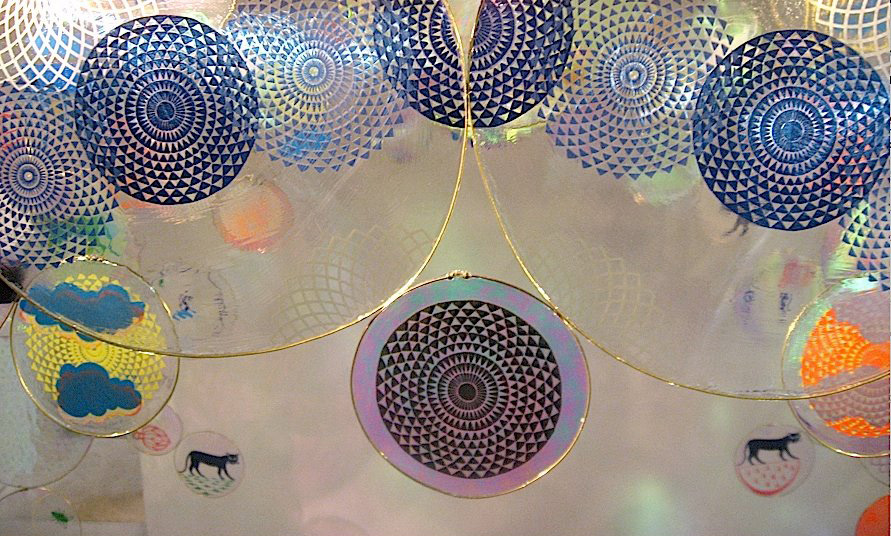 Installation "Plenum" was exhibited at Gallery Zone, Osaka, Japan in October, 2013. This is my first collaboration with artist Jon Carver. It took 2 days and a half for installing the piece as we decided to put the rings together at the sight. That slight element of risk made it that much more exciting to see it all come together.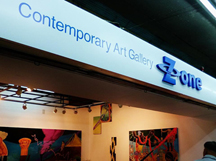 This March, one of my works will be shown in a group show at the contemporary art gallery Zone in Osaka, Japan. They are located in a marketplace in Minoh-city where people visit for daily shopping. Here is an excerpt from their mission statement. "Everyday life space becomes art space. Art space becomes everyday life space. There are no boundaries between life and art ... we want people in this community to be aware of how interesting and accessible contemporary art is... Our gallery's year-round programming features solo and group exhibitions by regional, national and international visual artists." I am very excited my work will be included in their space! Contemporary Art Gallery Zone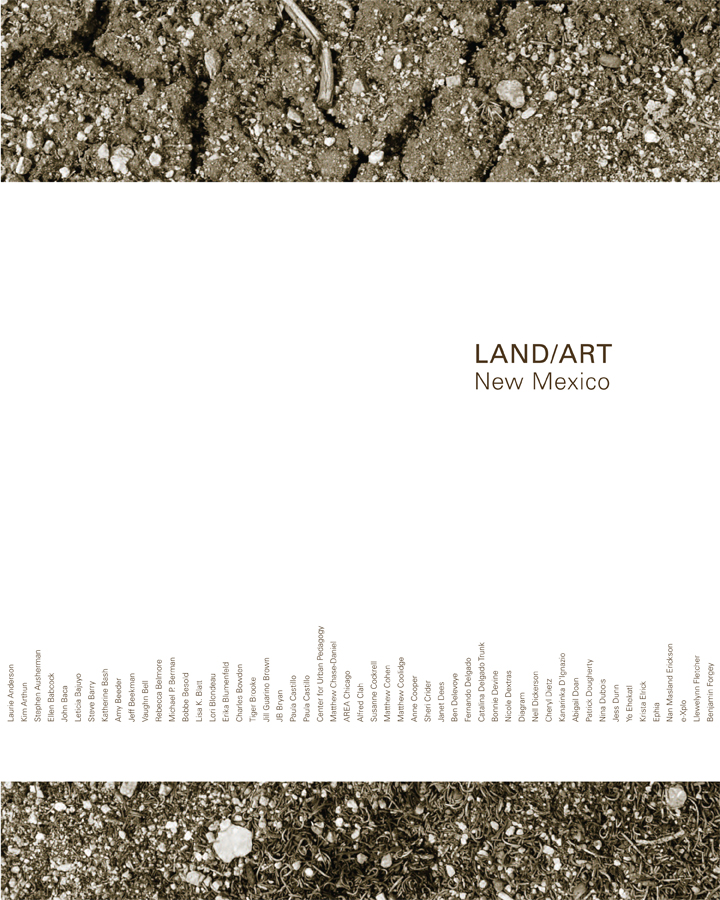 My work explores viewers' awareness and their surroundings through lights, reflections, and shadows. One of my installation will be shown in a book, LAND/ART New Mexico, by Radius Books, culminating book, published in Spring 2010.
It will feature documentation of projects and exhibitions as well as an introduction by Bill Gilbert and Kathleen Shields and essays by Lucy Lippard, William L. Fox, Nancy Marie Mithlo and MaLin Wilson-Powell. The book will be published by Radius Books in partnership with 516 ARTS, the Albuquerque Museum and the University of New Mexico Art Museum.